In early February, thousands of delegates convened in Vancouver, British Columbia for IMPAC5, the 5th annual Marine Protected Areas Congress. This global forum brought together ocean conservation professionals, high-level officials, indigenous representatives, and dedicated young leaders to learn, inspire, and act on marine protected areas.
SOA's youth delegation in Vancouver made major waves: from organizing a major demonstration against deep sea mining that captured the attention of global media to formally pitching ocean-based solutions to an auditorium of stakeholders and investors.
Five Canadian youth delegates — Alexander Dungate, Laura Hernandez, Emma Kirke, Mailyn Tran, and Bodhi Patil — have shared their personal reflections on IMPAC5 with us. We're honored to share them with you today.
---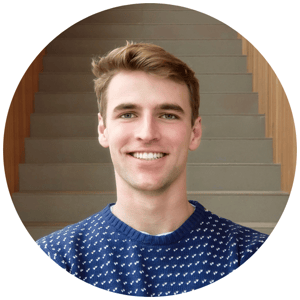 ALEXANDER DUNGATE

Attending IMPAC5 as a North American Delegate for Sustainable Ocean Alliance proved to be one of the most energising and productive 6 days of my career so far. Thank you, SOA! Here are some of my key reflections:
Youth bring real value to ocean conservation.
The first thing that struck me about IMPAC5 was the massive youth presence. This was the first time I've seen youth present as a significant portion of the participants, and genuinely involved in the conversation. Young people have a superpower: we are used to implementing massive change. As young people, everything in our lives is constantly changing, routinely being disrupted for the better. For example, we switch from high school to university, move out, work in different parts of the world, and enter the workforce for the first time. These are all huge changes, and as young people, we are used to thriving in this environment.
To accomplish 30x30 and other climate protection goals, the world needs to implement drastic changes, and older demographics are often not as comfortable with this high rate of change. This is where the youth and our superpowers of change come to the rescue! Youth leaders are the next custodians of the ocean, and having us at the table when making decisions will help impact generations to come. I was also happy to present on the UN Constituency of Youth Non-Governmental Organisations (YOUNGO) panel to highlight youth making a tangible difference for the ocean globally.
Ocean health is being recognized as a global priority.
It was amazing to see changemakers from all over the world coming together for a communal vision of protecting 30% of the ocean by 2030 (30x30). Indigenous representatives from coastal communities around the world, leading scientists, youth innovators, and governments all working together is a model that is key to implementing solutions that work for everyone.
Tech innovation is key to achieving our climate protection goals!
Marine industries have fallen decades behind in many technological capabilities. At IMPAC5, it was great to see a strong willingness to invest in critical technology to make 30x30 possible and meaningful.
Powerful indigenous leadership.
IMPAC5 was held on the territory of the Musqueam Indian Band, Squamish Nation, and Tsleil-Waututh Nation and hosted with collaboration from the government of Canada. The local and global Indigenous input at IMPAC5 was a critical part of creating solutions that work for everyone. It was uplifting to see the strength of many indigenous communities present at IMPAC5 and to learn about their own indigenous-led conservation work. I was also fortunate enough to learn some small pieces of traditional knowledge from indigenous communities around the globe, and these invaluable teachings will stick with me for a long time.
Considering all perspectives.
The ocean provides home, work, food, and play to billions of people, and we need solutions that protect all of these use cases for generations. Fishing, in particular, is one of the most important ways people interact with the ocean. For example, approaching IMPAC5 from a tech perspective with OnDeck Fisheries AI, our mission is to make fisheries monitoring that works for everyone; fishers, governments, coastal communities, Indigenous stakeholders, and the next generation of ocean lovers. IMPAC5 struck me as a very well-balanced group of participants representing vastly different perspectives, and it was great to contribute to this community of knowledge by presenting in the Ocean Innovation & Technology Series with an amazing cohort of ocean startups.
Thank you, SOA!
---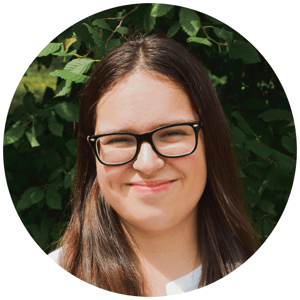 EMMA KIRKE
Coming to IMPAC5 with a background in the Canadian environmental NGO sector, I was looking forward to witnessing how the federal government would take on the mantle as the congress' host and use the opportunity to spur ambition from coast to coast to coast. On the whole, the congress was filled with many passionate people dedicated to ensuring our shared ocean and indulging themselves in a couple of good-natured ocean puns. Across the Burrard Inlet from the Convention Centre, the neighbouring communities and frequent cargo ships crossing the horizon were a constant reminder throughout the keynote addresses that many more audiences who were not yet at the table in a meaningful way needed to be a part of this conversation moving forward.
Throughout the Congress, I made meaningful personal and professional connections that left me feeling uplifted and replenished enough to bring what I learned back home. Attending the press conference announcing the Great Bear Sea MPA planning network was a significant moment of the congress for me. I witnessed decades of work and collaboration coming together into action, to create partnerships and a governance model that ensures MPAs can deliver the full benefits they are capable of.
Given the history of fortress conservation in Canada, where the creation of many of Canada's emblematic national parks displaced Indigenous peoples, co-governance models like the Great Bear Sea MPA network represent significant movement towards reconciliation in the conservation context. I am hopeful that this announcement will become the model for future Indigenous-led marine protected areas and spur greater ambition to help Canada meet and exceed its international targets.
Another critical moment came at the conclusion of the conference with a verbal commitment by the federal government to impose a moratorium on deep-sea mining in Canadian waters absent a rigorous regulatory regime. While this announcement is a victory, the Canadian federal government will be tested in its commitment by whether it ratifies it in federal law.
For centuries, too many people and places have treated the ocean as a sewer to which we could do our worst without feeling the repercussions. While we might shoulder this challenging legacy of a lack of care for our ocean, we also have what is necessary to change the long-term trajectory. Coming out of IMPAC5, it is clear that so many of the solutions are simply at our fingertips, within reach.
We already have the knowledge, skills, and capacity to deliver on the 30x30 goal we committed to this fall in Montréal at COP15—but we lack much of the political will to do so. But there are some meaningful exceptions: the former president of Palau, Tommy Remengesau Jr., designated eighty percent of his country's exclusive economic zone as a marine sanctuary in a bold step to accomplish what many have only pledged to do.
While we may not have the perfect solution today or together, the clear message from the conference was that the time is now to pick up a paddle and begin paddling in the right direction for the ocean we owe present and future generations.
---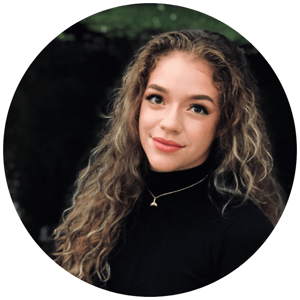 I was given the opportunity to attend IMPAC5 as one of Sustainable Ocean Alliance's North American delegates. It hadn't been 24 hours since I had landed in Vancouver and I was already beaming ear-to-ear while surrounded by fellow youth environmental advocates creating props and signs for our upcoming demonstration against Deep Sea Mining. I closed my eyes and took in the energy, the laughter, and the collective struggle that we were all pretty tired. That's exactly how it felt — a collective struggle — to simultaneously fight for our and the ocean's future.
It was powerful to know I would be taking to the front lines and eventually proving the power of civil society by seeing Canada's decision for a domestic moratorium (go us!). The next week of the conference would be filled with familiar faces from that very room that took every opportunity to advocate for their particular passions within the ocean conservation space. One thing we all recognized and that was reinforced at IMPAC5 was that all of these different fields are all deeply connected and inherently, we are all deeply connected to each other and to the ocean.
At the conference, I was in shock at how many Indigenous leaders and knowledge-keepers we were being given the chance to listen to and learn from. From voyageurs and water-shed keepers to Elders and Chiefs, the Indigenous people at this conference put their hearts on their sleeves. I hope everyone at IMPAC5 understands the privilege it was to be given the ability to participate in the songs and chants of the various Indigenous nations. To be able to then connect and discuss my passion for Indigenous-led climate justice was incomparable. I still have a lot to learn when it comes to decolonizing my advocacy and environmentalism, but this conference certainly gave me the opportunity to take a few flutter-kicks deeper into that journey.
Finally, SOA and UNFCCC's YOUNGO gave me the opportunity to speak alongside fellow youth leaders to discuss our roles within the ocean space. I took the chance to promote the incredible work of Gili Eco Trust and the Jane Goodall Institute of Canada, two organizations that I recently worked with and that I admire deeply. But my favourite part was certainly the opportunity I took to address the power of neurodivergency.
I personally am neurodivergent and was demanding that the narrative change from us having deficiencies to seeing our unique experience as valuable diversity and lived experience. Following the panel and even days later, I was still receiving messages from people saying how much they appreciated me speaking to this and sharing their neurodivergent experiences with me. It took me a long time to see my neurodivergence as a strength and I was grateful to have the opportunity to empower others to reframe their narrative as well.
Although I networked and met so many incredible leaders — I am most taken away by the fellow youth and Indigenous people that filled my spirit and soul while I attended IMPAC5. We are powerful change-makers and we will demand urgent action because we understand the timely need for systemic and holistic change. I am grateful to SOA for this opportunity and look forward to continuing to support the organization.
---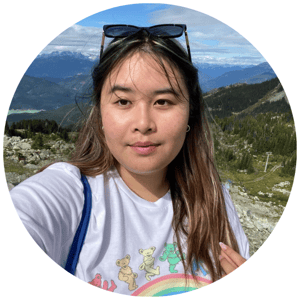 MAILYN TRAN
Being thrown into the deep end of connecting, learning from, and collaborating with global ocean-conservation leaders at IMPAC5 taught me one thing above all else – youth need to take up as much space as possible in order to foster intergenerational collaboration now. Throughout the congress, there were endless discussions regarding "not having time to waste" and "who are we doing this for, if not the next generations?"
The DSM protest and the many youth panels demonstrated the power of the youth on a large scale. However, I'd like to note the informal interactions I and many other youths had with a broad range of ocean-conservation professionals. These discussions uncovered a common trend in responses – they were time and time again impressed by the depth, inquisitiveness, and creativity of many of the questions/ideas coming from the youth. The youth need to know their voices and ideas are not only valued but impactful and that as much as possible we must speak up not to let anyone forget this. However, this effort is not to be shouldered solely by the youth – older generations must work to prioritize facilitating opportunities for paid youth leadership roles.
While we work towards protecting the oceans for future generations, we must listen to and facilitate leadership from the next generation via the youth and from the local Indigenous people who have been carrying out this work since time immemorial. Creating fully-funded roles for youth and Indigenous leadership in the ocean-climate space must be prioritized to facilitate both intergenerational collaboration and knowledge sharing. These two pillars are, in my opinion, the keys to implementing long-lasting and impactful change to improve ocean-climate health. Without access to roles with adequate funding, the space becomes limited to those who can financially justify taking on volunteer/under-funded work or forces many to take on second or third jobs to support their work in the ocean-climate space.
---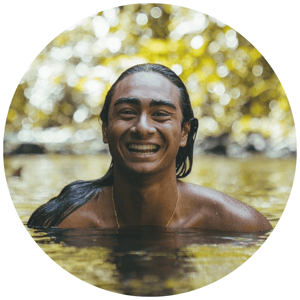 BODHI PATIL
This was a truly global congress! We had the opportunity to learn from Marine Protected Areas (MPA) experts, Indigenous leaders, scientists, and policy and communication experts from the Galapagos, Palau, the Arctic, and across our blue planet.
From technical workshops on Ocean Law and Governance, Polynesian Voyaging, and Fisheries Monitoring Strategies to Climate Finance sessions for Collaborative Marine Management Plans, Meaningful Intergenerational Engagement, and Community-led Ocean Regeneration Initiatives, the Congress was buzzing with a biodiverse range of thinkers, sessions, and ideas.
In connecting deeply with elders, water guardians, voyagers, and ocean heroes, here are my top 5 takeaways:
1. Ocean Literacy is built through cultivating our relationship with the ocean.
The Canadian Ocean Literacy Coalition (COLC) hosted the Ocean Literacy Dialogues 3rd Edition at IMPAC5, in collaboration with the Marine Social Sciences Network and the Intergovernmental Oceanographic Commission of UNESCO (IOC-UNESCO). I was invited to serve as a panelist in a session about the interconnection between Ocean Literacy (our shared relationship with the ocean) and climate change. I also shared my journey as an ocean-climate solutionist with elementary schools around the world, through the COLC-led LIVE from IMPAC5: Ocean Conservation 4 Schools side-event in partnership with Exploring by the Seat of Your Pants and the All-Atlantic Blue Schools Network.
Here is the recording of these incredible students, listening to my story, learning about various ocean solutions like community-building for ocean action, and asking inquisitive questions with their unbridled curiosity. We borrow the planet from future generations. It's our responsibility to protect and ensure a healthy ocean, local waterways, and the water within us all.
2. Activism works.
As a representative of the Sustainable Ocean Alliance (SOA) North America Delegation, Ocean Uprise, and One World Breath, I was able to stand alongside 150 young people, elders, and Indigenous leaders to help push Canada to say NO to deep sea mining. Our protest took place in downtown Vancouver, and added fuel to the efforts of organizations like the #LookDown Social Media Action Campaign, The Oxygen Project, Oceans North, and Greenpeace. Together, we rallied a global community to #DefendTheDeep, and we drove a wave of positive change.
Several days later, Canada declared a moratorium on deep-sea mining in Canadian waters. This is a step in the right direction, but it's not enough to protect the deep sea. We need Canadian leadership during the International Seabed Authority Commissions in mid-March to push for a total BAN on deep-sea mining.
3. Youth and Indigenous Peoples are powerful changemakers.
Throughout IMPAC5, the Young Professionals Committee alongside the many young leaders at the congress encouraged global governments, environmental NGOs, ocean storytellers, and rising businesses to substantiate their verbal commitments to meaningful youth engagement with three key actions:
(1) Fully fund youth in attending summits and breaking down barriers to entry and participation
(2) Centralize ocean equity, water justice, youth, and Indigenous peoples in conference planning and events
(3) Compensate youth with funding and intergenerational tools and mentorship for our impactful solution-building and global advocacy work.
Please find the full youth statement that goes into depth about access and equity here. We ask that you support young people in ocean conservation by recognizing, compensating, and continuously supporting our hard work!
4. The ocean is our greatest common ancestor.
Despite all of the new learnings, expanded networks, and improved sense of ocean literacy, one piece of wisdom remains strongly in my heart and soul. The true spirit of ocean protection is based on traditional ways of guardianship and a shared relationship with our oldest ancestor - the waters that connect us all. Uncle Sol Kaho'ohalahala from Lāna'i shared the ancient Hawaiian text that describes the coral polyp as our eldest ancestor and the source of all life.
"The first creature in our genealogy is the coral polyp that comes from the deep sea. All things are created after that. From the deep seas to the near shores, land, mountain, and skies. The people don't come until much later. Our kuleana (responsibility) is to care for all things." Uncle Sol went on to share a song and reflection from an excerpt of the Kumulipo, a Hawaiian creation chant created to honour the last sovereign queen.
5. We must recognize Indigenous sovereignty and the diversity of expressing self-determination.
IMPAC5 was jointly hosted by the Musqueam Indian Band, Squamish Nation, and Tsleil-Waututh Nation – together with the Government of Canada, the Canadian Parks and Wilderness Society (CPAWS), and the International Union for the Conservation of Nature. The Congress set a new precedent for intergenerational collaboration between scientists, Indigenous leaders, government, and civil society, with panels that showcased a diverse range of water guardians. This collaboration was led by Indigenous leaders like Auntie Hinano Murphy (Mo'orea/Tahiti), Uncle Sol (Hawai'i), Uncle Kura (Aotearoa - New Zealand), and many others who represented the great Pacific octopus that connects the entire Polynesian triangle with its outstretched tentacles (a story for another time).
The voice of the ocean is channeled through the many young, Indigenous, and frontline community leaders that traveled the high seas to be seen and heard at IMPAC5. We made a huge wave of ocean impact and brought compassion, respect, and reciprocity to the main stage of the congress. We are one with the ocean and share the same voice. Together, our love, connection, and power form the voice of the ocean. We are a new wind that blows the conch for a blue revolution!