Spring at SOA has been filled with exciting announcements, major ocean action, and new opportunities. From new fundraising announcements to inspiring Jamaican youth advocates, we share the latest news and highlights spotlighting SOA's growing network of solutions, hubs, representatives, mentors, and more.
With $6 million raised in its latest round of pre-series A funding, Loliware has raised a total of $15.4 million — making it the market's best-funded seaweed materials tech company. Funds will be used to focus on continued growth in the seaweed materials market, launch several new products and novel seaweed resins, and expand the company's research and development capabilities.
Cruz Foam has launched a revolutionary new family of earth-friendly protective packaging products in partnership with industry leader, Atlantic Packaging, to deliver superior performance while meeting industry sustainability goals.
Cruz Foam's patented, earth-digestible foam provides maximum protection and insulation, and each product is thoughtfully designed to replace existing plastic-based packaging and foam for a more sustainable future in packaging and materials science.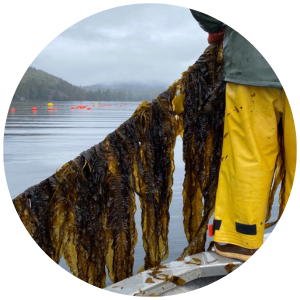 OCEANIUM launches first annual Impact Report
SOA Startup: OCEANIUM (2021 5th Cohort)
As leaders in the emerging seaweed industry, OCEANIUM is creating demand for sustainably-farmed seaweed. With a steadfast commitment to delivering impact within their own business and the wider value chain, OCEANIUM has launched its first inaugural Impact Report as they continue their mission to Kelp the World.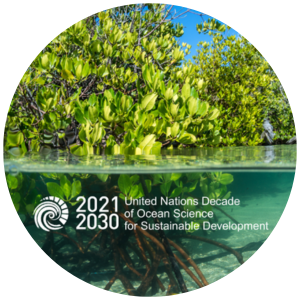 United Nations: Tēnaka receives official endorsement by UN Ocean Decade
SOA Startup: Tēnaka (2021 4th Cohort)
From 2021 to 2030, The United Nations Decade of Ocean Sciences for Sustainable Development (or "UN Ocean Decade") aims to bring together stakeholders and parties working to research and design nature-based solutions needed to keep the ocean healthy and functioning properly.
Tēnaka has been recognized and officially endorsed by the UN Ocean Decade for its Mangrove Restoration Program and the significant contribution this program has had in advancing ocean science and restoration.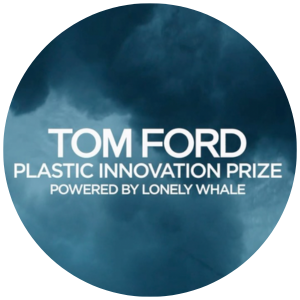 Sway wins first place in the TOM FORD Plastic Innovation Prize
SOA Startup: Sway (2021 5th Cohort)
Seaweed-based packaging startup Sway has won first place in the TOM FORD Plastic Innovation Prize, a global competition in partnership with Lonely Whale focused on creating scalable and biologically degradable alternatives to traditional thin-film plastic polybags. As the TOM FORD Plastic Innovation Prize winner, Sway will receive $1.2 million as well as a direct investment to scale their solution worldwide.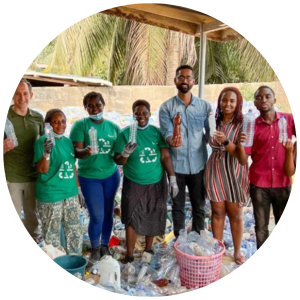 Repurpose Global partners with Burt's Bees to tackle global ocean plastic pollution
SOA Startup: rePurpose Global (2019 2nd Cohort)
Partnering with Burt's Bees to take action on the global plastic waste crisis, rePurpose Global impact projects Hara Kal (India) and Fann Epo (Ghana) plan to eliminate over 1.5 million pounds of ocean-bound plastic by the end of 2024, while also supporting the livelihoods of waste workers.
World Economic Forum: This startup is turning seaweed into food, cosmetics, and innovative materials
SOA Startup: OCEANIUM (2021 5th Cohort)
The World Economic Forum's Uplink is a digital platform designed to source innovative solutions for the world's most pressing problems. To highlight the impactful work of sustainable ocean solutions, Uplink featured OCEANIUM as a key solution to replace resource-intensive materials and help increase food security.
Frontiers in Marine Science: Scaling whale monitoring using deep learning: A human-in-the-loop solution for analyzing aerial datasets
SOA Startup: Whale Seeker (2021 4th Cohort)
Thanks to advancements in artificial intelligence and technology, it will now be possible to detect the presence of marine mammals 25x faster and more accurately through aerial image analysis — a useful tool to reduce environmental impact and better protect marine diversity.
The study, conducted by Fisheries and Oceans Canada and Canadian startup Whale Seeker, reveals the use of artificial intelligence technologies such as Möbius will allow researchers to be significantly more effective in protecting endangered species, facilitating the movement of commercial vessels, and avoiding unnecessary closures of fishing areas.
B'ZEOS to join 2023 Spring Incubator Program
SOA Startup: B'ZEOS (2021 4th Cohort)
biotope by VIB, an incubator program for biotech startup teams, has accepted seaweed-based bioplastic startup B'ZEOS for their 2023 Spring Incubator Program. Participants in this program will gain access to labs, a network of experts, and financial support to accelerate their ideas into an investment-ready business.
Can Nemo's Smarter Twin Save our Waterways?
SOA Startup: Aquaai (2020 3rd Cohort)
The hosts of HAPPY PLANET podcast sat down with Aquaai co-founder & CEO Liane Thompson to discuss the history and founding of Aquaai, their innovative intelligent "Nemo" robotic clownfish, and how Aquaai is revolutionizing the world of sustainable aquaculture systems by measuring and identifying sources of pollution and boosting carbon capture techniques.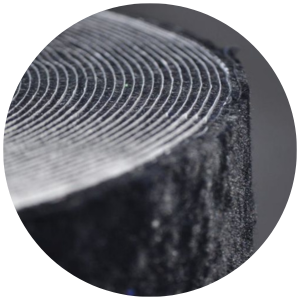 LesEchos: Finsulate protects ship hulls and marine biodiversity
SOA Startup: Finsulate France (2021 4th Cohort)
Inspired by the spines of sea urchins, Finsulate's antifouling coating for ship hull protection avoids the application of chemical paints that are destructive to aquatic life. An award-winning solution in the Ocean Pitch Challenge competition, the Finsulate coating is suitable for almost all vessels, from sailboats to container ships, and all navigation areas.
Loliware nominated for the 2023 Earthshot Prize
SOA Startup: Loliware (2018 1st Cohort)
Incubated within The Royal Foundation of the Prince and Princess of Wales and launched by Prince William in 2020, The Earthshot Prize searches for extraordinary solutions to the world's greatest environmental challenges to create a more equitable and environmentally safe world. Nominated by the Plastic Pollution Coalition, Loliware has been selected as a 2023 nominee in consideration for this prestigious award.
---
SOA Hubs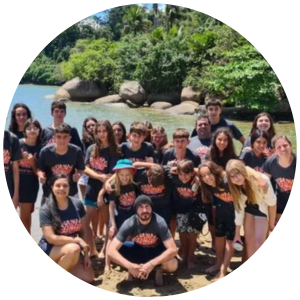 United Nations: Projeto TransforMAR receives official endorsement by UN Ocean Decade
SOA Hub: Campinas, Brazil
For its focus on social transformation through environmental education, Projeto TransforMAR of SOA Hub Campinas has been recognized and officially endorsed by the UN Ocean Decade.
With theoretical and practical contents, the TransforMAR project integrates the transforming scuba diving experience with educational activities focused on marine biology and the preservation of the environment.
French Embassy in Fiji: 3-day Young Women in Climate Leadership training held
SOA Hub: Pacific; SOA Regional Representative for Pacific Islands: Komal Kumar Nayaran
A three-day Young Women in Climate Leadership training, hosted by Sustainable Ocean Alliance Pacific Hub in partnership with the French Embassy in Fiji and the Simone Veil Prize, brought together 48 young women from the rural, maritime, and urban areas of Fiji to undergo leadership training on climate change and ocean health.
French Ambassador to Fiji Mr. François-Xavier Léger said that it was exciting to see Sustainable Ocean Alliance Pacific Hub taking an active lead in women empowerment and that attendees present at the training would definitely take home learnings that could help them drive ambitious climate actions in their respective communities and spaces.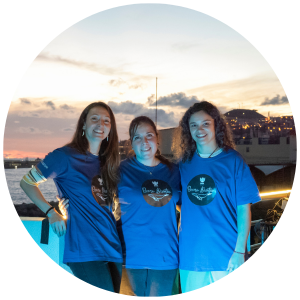 JM Madeira: Ocean Devotion Madeira Launches Regional Petition at Barreirinha Bar Café
SOA Hub: Madeira, Portugal
SOA Hub Madeira organized an event, SOS Deep Sea, to launch and promote their regional petition to demand a moratorium on deep-sea mining in Madeiran waters in line with other petitions having already been defended internationally on this topic. The event featured artists such as NICE, Marco Desvio (with Enxurrada's students) Post Fatima, Salty Man, and Li-Polymer to represent the importance of the protection of the deep ocean.
---
SOA Partners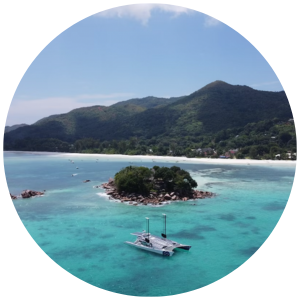 SOA youth leader joins Energy Observer aboard its 76th stopover in Mahe, Seychelles
SOA Partner: Energy Observer; SOA Young Ocean Leader: Jeremy Raguain
After 1800 nautical miles, The Energy Observer — the world's first hydrogen-powered, zero-emission vessel — sailed from India to the Seychelles archipelago for its 76th stopover of its Odyssey around the world. In Seychelles, SOA Young Ocean Leader Jeremy Raguain had the opportunity to meet with Energy Observer and tour the vessel in person.
Ocean Impact Organisation releases Impact Snapshot for 2022
SOA Partner: Ocean Impact Organisation
Ocean Impact Organisation — Australia's first ocean impact ecosystem and startup accelerator for businesses dedicated to transforming ocean health — has released its 2022 Impact Report, highlighting the organization's dedication to supporting and accelerating ocean impact businesses.
A long-term commitment to our ocean: the Neptune Fund
SOA Partner: Ocean Risk and Resilience Action Alliance (ORRAA)
In collaboration with Synchronicity Earth, the Ocean Risk and Resilience Action Alliance (ORRAA) has launched the Neptune Fund – an expendable endowment fund enabling donors to provide long-term support to locally-led and grassroots organizations working at the forefront of ocean conservation. The Neptune Fund will provide a source of vital, targeted funding for critical yet overlooked and underfunded marine conservation challenges.
Mathilda D'Silva interviewed in Dive In Podcast by OCEANOVATION
SOA Partner: OCEANOVATION; SOA Young Ocean Leader & Grantee: Mathilda D'Silva
The hosts of Dive In Podcast (powered by OCEANOVATION) sat down with Ocean Purpose Project Founder & CEO Mathilda D'Silva to discuss how to bridge the gaps between local communities, scientists, innovators, and corporations for ocean action and how turning plastic into fuel could be an answer to the plastic pollution crisis.
---
SOA Representatives, Youth Leaders, and More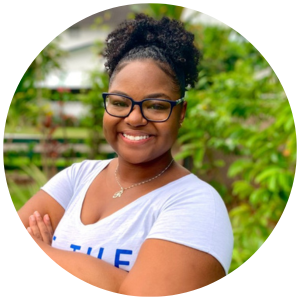 Our Today: Budding marine biologist takes a stand against deep-seabed mining
SOA Young Ocean Leader: Robyn Young (Jamaica)
Robyn Young, SOA Lead for Jamaica, was featured in Our Today discussing the risks of deep-sea mining from the perspective of Jamaican youth. Jamaica is also the headquarters of the International Seabed Authority — the governing body that manages the regulatory activities and "protection" of the deep sea. Therefore, young ocean advocates in this area are crucial when it comes to activating communities and informing policy to further the international movement to stop deep-sea mining.
SOA Youth Representatives deliver passionate interventions advocating for deep-sea protection at the International Seabed Authority
SOA Regional Representative for the Caribbean: Khadija Stewart; SOA Regional Representative for France: Anne-Sophie Roux
The International Seabed Authority (ISA) held its 28th Session Council Meeting in March to continue negotiating regulations for deep-sea mining ahead of the July 2023 vote that will determine the fate of the deep sea. SOA youth representatives, Khadija Stewart, Daniel Caceres, and Anne-Sophie Roux attended and actively participated in the two-week-long meeting – giving a voice to the millions of young people concerned about their future on this planet.
Khadija and Anne-Sophie had the opportunity to each give an intervention during the meeting, calling on delegates to question the ISA and its functions, their roles in the process, and the extractive paradigm that exists with deep-sea mining.
See Khadija's intervention here and Anne-Sophie's here.
WWF: International NGOs call out Norwegian Prime Minister's mistaken claim that deep-sea mining can be done without harming ocean life
SOA Regional Representative for Hispanoamerica: Daniel Cáceres
The Deep Sea Conservation Coalition, alongside partner organizations such as SOA, WWF, Fauna & Flora, and Greenpeace, has called out the erroneous claims by the Norwegian Prime Minister, Jonas Gahr Støre, that deep-sea mining can be done in a way that does not harm natural diversity in the ocean.
SOA Regional Representative for Hispanoamerica, Daniel Cáceres, was quoted on behalf of SOA stating, "As a representative of SOA, the world's largest youth Ocean Leadership organization, we are very worried about the Norwegian administration's statement. The recent statement made is not only false, but it is contrary to all that science has told us in the past couple of years. Having statements from administrations that ignore science risks not only Our Ocean but Our future."
FBC News: IPCC report offers pathways to avoid intensifying risks
SOA Regional Representative for Pacific Islands: Komal Kumar Nayaran
The Intergovernmental Panel on Climate Change (IPCC) recently released its latest report on the state of climate change, synthesizing five years of climate data and research into one comprehensive report. SOA Regional Representative for Pacific Islands, Komal Kumar Nayaran, was interviewed by FBC News for her take on the report — and what the future holds for the many climate-vulnerable communities in the Pacific Islands.
"The issue of sea-level rise is something that will keep accelerating over the years, so many communities will need to be relocated, the impact it has on their livelihoods, the socio-economic status and then again the burden that falls on the national governments or the specific country governments," Narayan says.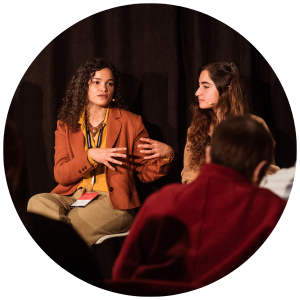 RFI France: Leading marine economics conference World Ocean Summit hosted in Lisbon
SOA Regional Representative for Europe & Lusofonia: Eugénia Barroca; SOA Representative for France: Anne-Sophie Roux; SOA Young Ocean Leaders: Ana Amaral (SOA Madeira), Inés Mas de la Peña (SOA Spain), and Lavinia Voiculescu (SOA Black Sea)
For three days, key players in the ocean space gathered in Portugal to find new solutions for protecting the ocean at the Economist's World Ocean Summit. The conference focused on the impacts of fishing, transport, and maritime tourism in addition to marine renewable energies and the blue economy. Several SOA Youth Leaders attended the Summit with the support of Lloyd's Register Foundation, participating in panels, sessions, and interview opportunities.
UN Web TV: Ocean Climate Activist Bodhi Patil: the world is our oyster
SOA Young Ocean Leader: Bodhi Patil (Canada)
In an initiative to highlight youth advocates making a difference for the planet, the United Nations Web TV featured and interviewed ocean-climate solutionist Bodhi Patil as a key leader in ocean advocacy and climate action. Bodhi is also officially recognized by the UN as an esteemed young ocean leader.
Youth Leadership Summit Solutions Sprint Winners present their solutions on the plenary stage at the Our Ocean Conference
Our Ocean Youth Leadership Summit Participants: Alice Terpereau, Andrea Ruzo, Edwin Superius, Josephine Edward, Marina Porto, Nasya Jones, and Warisara Rotsirisathit; SOA Dream Team: Sofia Barboza
During the Our Ocean Conference in Panama, the winners of the Our Ocean Youth Leadership Summit Solutions Sprint presented their winning solution on the plenary stage before hundreds of delegates, global leaders, public figures, and heads of state. The winning project, a device to filter sediments and excess nutrients from coral reefs, focused on the Sustainable Blue Economy to protect coral reefs and support the local economy.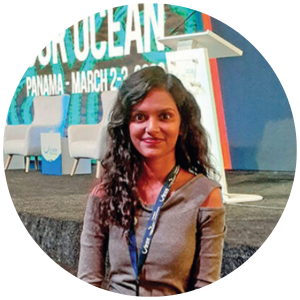 Fiji Sun: Reshma Voices Ocean Survival
Our Ocean Youth Leadership Summit Participant: Reshma Ram
Reshma Ram was interviewed by regional news Fiji Sun for her participation in the Our Ocean Youth Leadership Summit in Panama as a youth representative of Fiji. Among 70+ young ocean leaders from around the world, Reshma was proud to represent and advocate for Fiji and the protection of our ocean.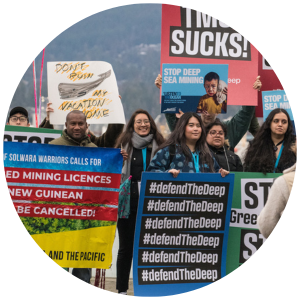 CBC News: Vancouver protesters call for deep-sea mining ban at ocean conservation conference
SOA North America Youth Delegation: Alexander Dungate, Mark Haver, Laura Hernandez Merlano, Emma Kirke, Bodhi Patil
Protesters in Vancouver called for a ban on deep-sea mining outside the headquarters of the mining giant, the Metals Company (TMC), amidst the 5th International Marine Protected Areas Congress (IMPAC5) – a global forum that brings together ocean conservation professionals and high-level officials to inform, inspire and act on marine protected areas.
With signs and banners advocating to protect the deep sea, hundreds of protestors gathered at the Vancouver Convention Centre and marched through downtown Vancouver to the TMC's headquarters chanting, "deep sea mining will fail, our planet's not for sale."
---
Are you an SOA solution, partner, or representative that has exciting updates to share?
Send us your news! Fill out this form here.