Since 2021, Sustainable Ocean Alliance and the Environmental Defense Fund (EDF) Fisheries Solution Center have partnered to provide funding, mentorship, and capacity-building resources to young ocean change-makers through the Leadership for Climate-Resilient Fisheries Fellowship (LCRF Fellowship).
Through this program, fellows have the opportunity to dive deep into the impacts of climate change on fisheries and are equipped with the necessary tools and resources to boost the sustainability and resilience of fisheries and fishing communities.
Over the course of three cycles, 30 fellows from 15 countries have participated in the fellowship to date.
SOA and EDF are excited to now be accepting applications for the next Cohort of the 2023 LCRF U.S. Fellowship. If you are an early-career professional making a positive impact to improve climate resilience in U.S. fisheries, we encourage you to learn more and apply by September 24 here.
The U.S. Fellows will follow in the footsteps of the Global LCRF Cohort that launched in June 2023. Meet our remarkable Global Cohort of ten fellows representing nine countries that recently began their fellowship.
---
Empowering local fishermen in Jamaica's fish sanctuary through education and training in sea moss farming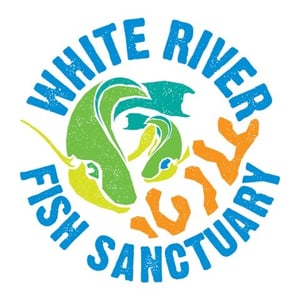 Operating within a the White River Fish Sanctuary in Jamaica, this project aims to empower local fishers through education and training in sea moss farming. Through workshops, fishers will learn the techniques of sea moss farming and be provided with the essential farming structures.
The harvested sea moss will be brought to the market, serving as an alternative food source for local consumers and generating a new income stream for fishers and the White River Marine Association community members.
Visualizing the benefits of Marine Protected Areas through storytelling and education
Led by Dr. Veronica Relano, the Somos OceanoS (SOS 2030) initiative aims to showcase the ecological, social, and economic benefits of Marine Protected Areas (MPAs) while also addressing the challenges they pose to communities, fisheries, and ecosystems.
To achieve this goal, SOS 2030 creates documentaries featuring interviews with local stakeholders and hosts workshops for affected communities. Through the support of SOA, SOS 2030 will complete a documentary on Isla Espíritu Santo, an MPA that initially had limited local community engagement but is due for revision by the Mexican government.
The documentary will highlight the voices of local people when presenting to the council and other decision-makers in the revision process, facilitating public participation in the management plan revision. Additionally, there will be accompanying newsletters, contests, and environmental education activities aimed at empowering locals to get involved with MPA activities and management.
A community-based approach promoting sustainable fishing practices and raising awareness of climate change impacts.
In Tanzania, small-scale fisheries play a crucial role in supporting livelihoods and ensuring food security. However, these fisheries are often confronted with various challenges such as climate change, overfishing, and unsustainable practices.
This project is addressing these issues in Kunduchi, Tanzania, by enhancing the capacity of the local fishing community in adopting climate-resilient fisheries practices and adapting to the impacts of climate change.
The project will use a community-based approach, providing training, support, and raising awareness to promote sustainable fishing practices and build resilience against climate change.
Empowering women in El Ñuro, Peru through sustainable economic activities.
This project seeks to strengthen and promote the participation and leadership of women from the fishing community of El Ñuro, Peru, in sustainable economic activities other than fishing. By diversifying their sources of income, these activities will help enhance the community's resilience against the adverse impacts of climate change.
The project will include training sessions and workshops focused on developing business plans with a circular economy perspective, exploring sustainable entrepreneurship, and addressing the challenges posed by climate change.
Stefanie Torres: Improving Climate Literacy through Schools in Fishing Communities | Piura, Peru
Engaging the next generation in climate education and ocean protection in Peru
Peru is ranked among the top eight countries most susceptible to the adverse effects of climate change on fisheries, with El Niño climate events having a significant impact on its waters. Small-scale and artisanal fishers are the most vulnerable to these impacts.
Therefore, this project with SOA Peru aims to increase awareness, provide training, and empower generations of fishers and local leaders in the northern coastal communities of Peru.
The objective is to help them understand climate change, its relationship to the El Niño effect, and the potential benefits of establishing MPAs to enhance the resilience of artisanal fishing. The project builds upon fellow Stefanie Torres' previous work with three schools in Peru, integrating climate education into their curricula and engaging youth in promoting ocean conservation in Peru under the umbrella of the SOA Peru Hub leadership.
Building climate resilience in Myanmar's coastal communities through training and collaborative support for sustainable fisheries.
Ranked second in global climate-risk rankings, Myanmar faces significant climate change impacts in its coastal areas, affecting marine and inland capture fisheries and aquaculture sectors.
This project aims to enhance stakeholders' adaptive capacity through training modules on Climate Change Adaptation (CCA) and Ecosystem Approach to Fishery and Aquaculture Management (EAFM, EAAm).
Additionally, this project goes beyond training programs by establishing a unique forum for policy discourse. This allows participants and stakeholders to engage further, ensuring ongoing collaboration and informing their work.
Digitalizing data for sustainable fisheries in Madagascar, while simultaneously empowering local communities and enhancing conservation efforts.
Local marine biologist, Rasolofoarivony Nestin, is leading an effort to enhance small-scale fisheries in Toliara, Madagascar. The focus is on empowering the local community, mainly women, to collect data on fish populations in real time using digital data collection methods. The captured data is essential for evaluating the fish population's overall health, maturity, and identifying species that may be on the rise or decline.
This project emphasizes the importance of real-time data collection and digitalization as a means of making informed decisions on sustainable fishing practices, contributing to the conservation of marine resources and the livelihoods of the local community. By embracing digital tools and technologies such as mobile apps, the project aims to streamline data collection, analysis, and sharing processes to enable more efficient and effective data-driven management measures.
Promoting resilience by evaluating the health conditions and infrastructure of small-scale fishing communities amidst climate change.
Coastal inhabitants who rely on coastal and ocean resources represent a particularly marginalized and vulnerable group that faces significant health impacts resulting from climate change.
This project is a preliminary study aimed at assessing the resilience of small-scale fishing communities in Indonesia to the growing risks and threats posed by climate change, specifically from a public health perspective. The study will involve collecting data on the health conditions and infrastructure of these communities. Additionally, workshops will be conducted involving stakeholders concerned with the well-being of fishing communities.
A climate resilience toolkit focusing on responsible fishing practices and aiming to protect and preserve fish populations in the coastal states of Nigeria.
This project seeks to address the detrimental impacts of climate change on fish species in two coastal states of Nigeria by mitigating the underlying factors that intensify these effects. The collected data will be used to create a climate resilience toolkit to educate fishers about the status of selected fish stocks and promote responsible fishing practices.
With a long-term commitment to implementing the toolkit, the project will guide fishing practices, curb the overexploitation of fish stocks, increase fish populations, preserve biodiversity, and improve the resilience of threatened fish species in the face of climate change.
Assessing the impacts of climate change on women in fisheries and introducing viable employment opportunities in Changdao.
Inspired by her father who serves as a captain on a cargo ship, Keying Xin is spearheading an initiative to assess the effects of climate change on individuals whose livelihoods rely on the ocean.
Collaborating with local communities, Keying will concentrate on specifically on women to measure and raise awareness about the impact of climate change on fisheries and aquaculture. The primary objective is to identify and introduce women in Changdao to viable employment prospects by promoting sustainable aquaculture practices, ultimately ensuring stable and sustainable livelihoods.
Note: due to issues providing grants in China, this fellow did not receive a grant but may participate in the fellowship capacity-building seminars.
---
The Leadership for Climate-Resilient Fisheries Fellowship (LCRF Fellowship) has proven to be a valuable platform for young ocean changemakers to make a lasting impact on the fishing industry. With funding, mentorship, and resources provided by the program, fellows have been able to pave the way for creating employment opportunities, income generation for local communities, advancements towards climate resilience, and innovative fishing practices.
As these fellows embark on their projects, we eagerly await the progress and impacts they will make over the course of this year-long fellowship. Stay tuned as we share updates on their projects and the transformative outcomes they will achieve.
If you are a young professional making a positive impact on U.S. fisheries, you have the opportunity to be a part of the 2023 Leadership for Climate-Resilient Fisheries U.S. Fellowship. More information about the fellowship and the application process can be found here. Don't miss the chance to contribute to the sustainability and resilience of fisheries in the U.S.!