Innandya Irawan is an innovator, ocean advocate, and co-founder of CarbonEthics, a nonprofit that aims to educate, reduce and offset the carbon footprint of individuals.
We are so excited to have her join us as an #oceansolutionist for SOA Connects on September 3rd, 2020.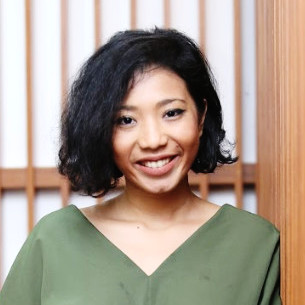 CarbonEthics:
Based in Indonesia, CarbonEthics is a nonprofit organization that strives to "demystify the climate crisis while improving the livelihood of communities." Innandya and her team provide educational resources such as the Carbon Calculator and provide a way for corporations and individuals to offset their carbon emissions by planting and maintaining these forests.
"While visiting the local mangrove farmers in the Thousand Islands, we realized that the local community needed a sustainable alternative income."
This alternative income can now come, for some local farmers, in the form of planting mangrove forests. These forests are important and unique climate regulators: they sequester carbon from the atmosphere like other green spaces do, but they also provide coastal communities with a physical barrier against monsoons.
Fifteen months since beginning their efforts, Innandya's team has sequestered ~770 tons of CO2, planted 12,000 trees, and provided additional income to upwards of 50 local farmers.
"The numbers continue to grow in a positive direction, and we cannot be happier that we started the conversation."
Innandya's Solution:
"I know what I am doing matters, and I want to come out of the equation knowing that I have tried my best for humanity."

While we move towards a greener future, Innandya points out that becoming truly "carbon neutral" can be difficult. If a business or individual is trying to go fully carbon neutral, CarbonEthics provides a way to compensate for those last bits of unreconciled emissions. Innandya is happy to claim that organization's services offer 'the fastest and most efficient way of reducing emission."
Caring for atmospheric health can take place in a lab or in the field. Innandya has adopted a strategy that empowers locals to assume stewardship of their land. She describes the foundation as her "medium to channel [her] passion for making a positive contribution to society," and where they've set up operations, CarbonEthics has been able to employ locals, promote biodiversity and support tourism.
"The sad truth is that we don't have that much time – so whether or not you're offsetting, planting more mangrove is always a great idea! It doesn't matter where in the world carbon is reduced, seeing as the world shares one carbon budget."
"We plant our mangrove trees in 3 different locations: two in Java and one on Sumatra. Our planting site in Thousand Islands Marine Park (Java) is an elected protected area by ASEAN Heritage Parks, which [is] set to be recognized as highly protected areas of conservation for biodiversity."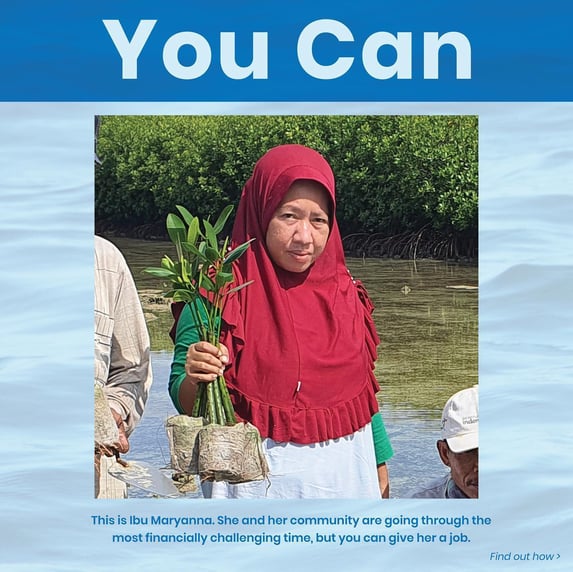 These protected areas will be a source of tourism income while silently working to sequester carbon from the atmosphere. By employing locals, we put environmental stewardship in the hands of the people that work the land. "[The locals] understand that by conserving these areas, they can attract more people interested in eco-tourism and improve their local economy. They now have enthusiasm for conserving the blue carbon ecosystem in their region."
Her Vision for the Future:
"The next generation is so hopeful and so full of rage at the same time. I have so much more faith in my current generation and the next generation – that we're voicing these problems, and we are taking concrete actions. I do believe that the greatest hope for a better future lies in this kind of attitude from our youth that are fully engaged in civic issues that affect them and their communities. This is how we will start to see real change. I believe that this is how the leaders of tomorrow will be shaped, and they will do better than the leaders of today."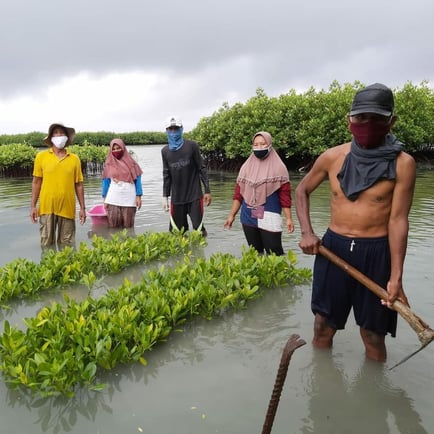 Innandya insists that "the world must move to a low carbon economy as quickly as possible. Government, corporations, NGO, and individuals – all must play a part." By starting CarbonEthics, Innandya has made a tangible contribution to the health of our planet and our ocean. She trusts future generations to make their contributions as well. By providing educational resources and work opportunities, she invites the youth of tomorrow to take control of their environment and "tackle the impacts of climate change."
"This transition is politically complex and will take time. In the meantime, every activity has its carbon footprint. Until we reach a zero-carbon world, we need to do something about this unavoidable residual footprint."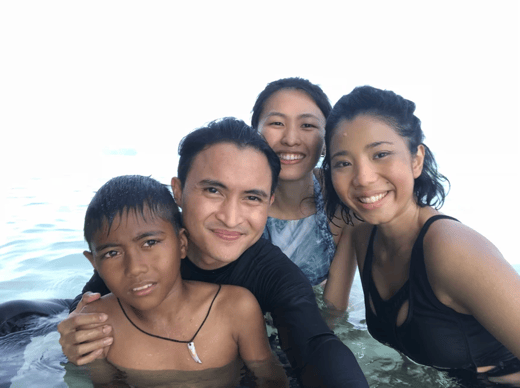 "Unfortunately, the next generation will inherit a world where climate change wreaks havoc on our economies, societies and the environment, where unemployment and inequality is rampant, and trust in international cooperation is falling. However, we have seen some evidence that makes me believe that the next generation of youth has the stubborn optimism to decelerate climate crisis. This is what makes the next generation different."
Next SOA Connects Ocean Solutions Summit: September 3, 2020