Spotlight: Jennifer Lamy, 28, Boston, Massachusetts, United States
With less than a month left until the Our Ocean Conference, we want to take the opportunity to highlight one of the six areas of action that the conference will dive deeply into: sustainable fisheries.

One billion people, largely in developing countries, rely on seafood as their primary source of animal protein. Millions of jobs around the world depend on fisheries, aquaculture, and their global markets. Seafood is the most traded food commodity in the world and an integral part of many people's livelihoods.
A growing world population, pollution, and habitat degradation are putting further strain on fish stocks and threaten the integrity of entire marine ecosystems. Traditional fishing and fishery-dependent communities are particularly vulnerable. This is threatening sustainability, global food security, and whole marine ecosystems and coastal ecosystems. At the same time, the scourge of illegal, unreported and unregulated fishing (IUU) is siphoning off around EUR 10 billion annually (around 15 % of the global catch).

All of this leads us to Boston, Massachusetts where we'd like to introduce you to Jennifer and share with you the work she is doing around plant-and-cell-based food.

---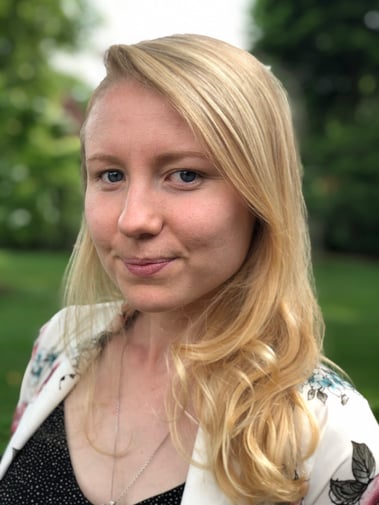 Tell us a little bit more about yourself and the work you are doing in your community to help protect the ocean?
I manage the Sustainable Seafood Initiative at a nonprofit organization called the Good Food Institute (GFI). We work with scientists, entrepreneurs, major food companies, policymakers, and others to accelerate the development and commercialization of plant-based and clean seafood. Startups around the world are using plants to replicate the flavor and texture of seafood products (plant-based seafood) or culturing marine animal cells to grow fish directly without an animal (cell-based or "clean" seafood). By providing consumers with products that are just as delicious, convenient, and affordable as their conventional counterparts, we are working to ensure that new seafood supply sources help meet growing demand.
What inspired you to get involved in ocean health?
I have always been interested in the question at the intersection of global food security and sustainability: how will we feed 10 billion people in 2050? While increasing attention is now being paid to the impacts of animal agriculture, I have found that seafood is relatively neglected. By accelerating the growth of the plant-and-cell-based seafood industries, we can improve ocean health along with aid food security, improve animal welfare, and ensure food safety, among other impacts.
Why do you believe your ocean project is especially impactful?
As incomes rise and demand for protein increases, we expect seafood demand to continue growing for decades (maybe even centuries) to come. By promoting and supporting a new industry to add to that supply, the Sustainable Seafood Initiative at GFI is enabling long-term, sustainable food security while allowing oceans to recover and restore to full health.
What does being a young ocean leader mean to you?
To me, being a young ocean leader means being innovative and flexible. Not only are young ocean leaders looking to novel approaches for solving our biggest problems, but we are also remaining nimble. By adjusting to lessons learned and changing course accordingly, young ocean leaders will be able to ensure consistent movement towards improved ocean health.
Where do you see yourself and your work in five years?
I am optimistic that within five years, we will see the plant-and-cell-based seafood industries taking large market shares in the plant-based meat space. With smart startups, forward-looking industry players, ambitious scientific research, and supportive policy—I believe both industries will be definitively following in the footsteps of larger plant-based market segments.
How can others around the world help in the fight to protect our oceans?
As plant-and-cell-based seafood products increasingly come to market over the next few years, maintain an open mind and try something new! You never know what you will end up loving—and shifting some of your seafood consumption to be produced without the ocean (or a fish) could have a tremendous impact on our ability to protect the oceans as a global community.
---
As you can see, Jennifer is doing incredible work around plant-and-cell-based products. We can't wait to see more of her in Oslo.
For more information on the Our Ocean Conference and to see the full agenda, visit our website or leave us a comment on Facebook, Instagram or Twitter.