Spotlight: Ifeoluwa Omoyeni, 24, Lagos State, Nigeria
Today's oceans are a critically important component of the Earth system, supporting our ecosystem and human health. They regulate the weather and climate, provide food and other resources (like medicine), provide trade and migration routes and create jobs. Did you know that fisheries alone support 170+ million jobs?
If you ask our founder and CEO, Daniela Fernandez, she will tell you, "The challenges that were promised to future generations, are taking place today." With 70% of the Earth's surface covered by oceans, we can't wait on others to step up to the plate to do something. It's up to us and that's exactly what the young ocean leaders of Sustainable Ocean Alliance are doing. Without further ado, we are pleased to introduce you to Ifeoluwa Omoyeni!
---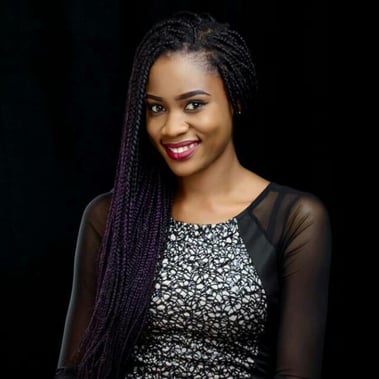 Tell us a little bit more about yourself and the work you are doing in your community to help protect the ocean?
I am a graduate of Fisheries and Aquaculture Technology from the Federal University of Technology in Akure, Nigeria. My professional objective is to be actively involved in the process of achieving global food security, to be part of the solution to fisheries and aquaculture development challenges, and to work on the interface of science and development policies that better shape ocean conservation outcomes.
I am a volunteer advocate for Sustainable Development Goals (SDGs) projects with a focus on ocean conservation (SDG14) and zero hunger (SDG2). Additionally, I am an active member of the Fisheries Society of Nigeria (FISON) aimed at farming endangered fish species (aquaculture). I am currently carrying out qualitative research on the Epe Fishing community in Lagos State, Nigeria.
My project is focused on continuously developing sustainable aquaculture practices and empowering women and men linked to fisheries/aquaculture. Another important aspect of my project is to create small scale fishery awareness because it brings so much to the national economy. For example, small scale fisheries provide nutrient-rich food and income to those whose nutritional and financial needs are the greatest, making the resource users feel that they are the custodians of the ocean resources.
My other engagement involves research on coastal related issues including regular beach clean-up exercises.
What inspired you to get involved in ocean health?
Oceans are an important part of our economy. In Nigeria-West Africa where I am from, the total domestic fish production is far less than the total domestic demand and our ocean is besieged with all forms of environmental pollution (oil spillage, industrial and plastic waste).
Over time, these have endangered the community by incapacitating fisheries/aquaculture practices and healthy living. There have been little efforts put forth to mitigate these occurrences and for now, the unsatisfied demand for fish will continue to be met through importation unless policy intervention improves domestic production by providing a solution to factors influencing ocean preservation and management.
As a result, I am determined to contribute directly to the discovery and implementation of more long-lasting solutions to the extant menace; a contribution that should go beyond the existing advocacy currently promoted by interest groups.
Why do you believe your ocean project is especially impactful?
My ocean initiative will conserve species that are prone to overfishing, maintain biodiversity in the ocean ecosystem, and increase food/nutrition security. Furthermore, it's my job to make sure voices are heard whilst strengthening fishers' participation in the management of marine resources. This has proven as the best way to empower coastal fishing communities and engage them in the preservation of the marine environment. We need fishermen, authorities, NGOs and local communities to preserve and manage the oceans.
What does being a young ocean leader mean to you?
Being a young ocean leader means having a voice (and using it) to protect and sustain our planet. It is an opportunity to build holistic solutions, contribute to ocean policies and be actively involved in the management of the oceans.
Where do you see yourself and your work in five years?
In the next five years, I hope to have my Ph.D. I will utilize the knowledge, skills, and expertise required to engage in research geared towards sustainable aquaculture, environmental management and preservation of the oceans. I plan to establish a Non-Governmental Organization (NGO) with colleagues having closely related goals to teach individuals about the farming of endangered species. I will also work as a government consultant with businesses to collaborate with related agencies and NGOs to develop effective policy regulations and implementation. Additionally, I will make sure small scale fisheries are on the policy agenda and advise on appropriate environmental policies to prevent environmental pollution.
How can others around the world help in the fight to protect our oceans?
It is important we understand that in order for humankind to survive and prosper, we need healthy oceans and new levels of engagement and collaboration. Sharing initiatives and best practices through international conferences is one way. Utilizing social media platforms to inform and encourage others is another way. Overall, we all need to come together to work on initiatives and global ocean policies.
---
To keep up with all the amazing things Ifeoluwa is doing and to see her in Oslo at the Our Ocean Youth Leadership Summit, be sure to follow her on Instagram. For more information on the Our Ocean Conference, visit our website or leave us a comment on Facebook, Instagram or Twitter.